Expert Advice from a Superstar Sales Professional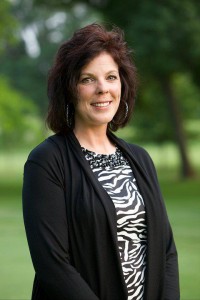 The topic of safety came up again this month, as I imagine it does all the time for agents all over the globe.  I was hearing a lot of rumblings from agents who were not taking as many precautions as they maybe should be for fear of meeting resistance from their sellers and buyers.  That's scary!  There are ways to present safety precautions in a professional way, and I wanted to dive a little more into the topic.  Fortunately, I was able to turn to my social media friend Barb Erdmier to look to for some real-world answers.  She's a powerhouse agent with a track record for excellence – and an eye for what it takes to keep agents – and clients safe in today's often uncertain world.
We're grateful for her insights!  Here's an excerpt from our interview…
Q:  Barb, personal and property safety is paramount for both consumers and agents these days. What would you say are the top four ways that agents keep home sellers and buyers physically SAFE during the listing process and how?
A:  In regards to physical safety for sellers, I would have to say elimination of having open houses is paramount to safety. I explain to my sellers the reason I do not like having homes open is that we have no idea who the people are that are coming in. Nor, what their intentions are. Could be innocent or could be harmful. I inform my sellers to check windows and doors after private showings as well just to be sure all are locked. I also am finding shoppers ringing doorbells to ask sellers to view properties. I inform sellers to ask shoppers to contact me and to not let anyone into their home without an appointment. Sellers need to put all prescription medications and financial documents away during showings as well.
As for the physical safety of buyers? I would have to say top one would be to not visit properties without an appointment. It's trespassing and they could be arrested. Also, some homeowners have aggressive dogs that must be removed prior to showings that could be wandering around outside. Seeing the property during daylight hours is always a good idea to avoid tripping and falling due to darkness.
Q:  How do they keep buyers and sellers financially safe?
A:  Sellers need to keep financial docs out of sight. Bank statements, pay stubs, checks, credit cards, tax returns, etc. Buyers need to work with a lender they can trust. Either recommended by their agent or family member.
Q:  Do you include that kind of information in your pre-listing and/or listing presentations? 
A:  Most definitely.
Q:  What extra precautions do you share with your colleagues in the industry to help them be safer in today's world?  
A:  There are a ton of safety apps available for smart phones. Agent Safe, Personal Safety, Safer Showings, Real Agent Guard. Meeting a new client? Always get them in the office first. If that cannot happen, take a spouse, co-worker, or friend with you as an added precaution.
Q:  I spoke with my brother recently who is a retired homicide policeman and he said one of the most important things people can do is to listen to their intuition.  If that have that 'feeling' that something is off – to be on high alert or walk away. Developing that extra sense can be a saving grace.  Your thoughts on that?
A:  Oh heavens yes. On more than one occasion I have brought a man with me on a showing for a new client, only to have the buyer not show up. I'm thinking they drove by and saw me with a large male and kept on driving.  If for some reason I am by myself, I take a picture of the license plates of the buyer and send to my husband. I let the buyer know what I have done this as well so they know that they are being "tracked" if I may end up missing. My husband has full access to my showing schedule as does my office and assistant.
Q:  Any last words of advice for either consumers or agents — or both?
A:  The selling/buying of a home is an exciting time for all parties.  Just keep your guard up and be aware of surroundings at all times.
Q:  How can our readers connect with you?  
A:  Sure, I can be reached on my cell at 815-222-8866 or via Email at
barb@rockfordrealestate.com  or my website: rockfordrealestate.com. Also, everything social! Facebook, Twitter, LinkedIn, Pinterest, Instagram. You'll find the links are on my website.
Thanks so much Barb!  Your insights are awesome.  Bottom line?  Safety is a priority for you and your clients.  Never miss an opportunity to go the extra step or to listen to your gut.  Stay safe friends and let us know your thoughts!