Putting Systems in Place for Success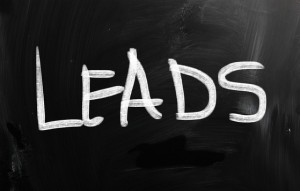 Things are hopping out there in today's market! And that's great news, but the savvy agent leaves nothing to chance when it comes to their long-range strategies for finding, nurturing, and KEEPING new customers.
However you are generating business leads, whether by referral, website, blog, social media, SMS or pay-per-lead services, unless you USE them, well, unfortunately, you're fairly likely to LOSE them. Our market is the perfect storm for lead loss. Why? Simple — with reduced patience and the insistence of a higher level of service, consumers are no longer willing to accept "good" or "good enough."  They know that competition is fierce and they know more (thank you Mr. Internet and Ms. Media) and expect more than they ever have in the past.  So how are you going to project your business in the eyes and minds of your leads and current customers?
Let's take a look at some ways you can turn "good or good enough" into "the right person for the job" in their minds…
1. It's about CONSISTENCY. It starts with a desire to consistently stay in contact with a lead, whether self-generated or purchased until it results in a transaction. Sound easy? It's not; it takes a carefully crafted system, creative marketing and a lot of patience. Consider an internet lead first. It may have potential, but more often than not, it's not really a "done deal" now is it?  Some are just curious about their market. Others are simply seeing what they might sell their home for today. Still others may not be ready to transact for years. However, by connecting with these possible buyers and sellers month after month you incubate or "warm the lead" until that consumer feels comfortable enough to reach out for your answers and trust you enough to do business with them.
2. Speak their language. Stop talking to consumers as if they are all the same. Sellers want to know what it means to their financial bottom line if they sold their house, what the process is, how long it would take, and the big question for many–what will you do differently than everyone else? Buyers want to know how to get the most house for their money, what their financial options are, and where they can get their down payment.
3. Make it about THEM.  The stats are in your favor if you take the time or put systems in place to make sure you are CONSISTENTLY sharing viable, valuable information, staying in touch and putting service first week after week via social media and month after month via additional means such as enewsletters, direct response postcards, etc. then you will continuously grow your referral base.  Think about it from the perspective of your lead.  How valued would that make you feel?  How many of your competitors are they likely to hear from with the same careful attention? Not many, I venture to say.
Salespeople are historically poor at this necessary component which is probably why the top producers are such a small percentile. Change your thought process (and your presentation) to be not just a real estate expert but a marketing expert as well. It's a mindset that will serve you well. Capture the series of messages you want to convey each month or tap into a ready-made system such as our enewsletters, to ensure that the process is consistent and efficient. While taking that step may seem daunting to you now, what it will mean to your bottom line and your career longevity are enormous.
4. Patience is a virtue.  Most lead incubation strategies are not overnight successes. That's why they're leads and not customers! Put in the time, make the effort and stick with it! The rewards are great, and with a terrific system, the work is little. Make it part of your overall marketing plan. Use it to show sellers how actively and diligently you work to find the right buyer for their home. Use it with buyers to let them know how vigorously you are searching for the right home for them. Use it, to keep your pipeline consistently full as you "turn up the heat" on your "warm" incubated leads as you continue to add new "cold" leads to your powerful system.
Hopefully you picked up a few ideas or at least a better understanding of what lead incubation has to offer. It keeps your pipeline fresh while you stay focused on prospecting, presentation and closing! Good luck to you and please, contact us should you have any questions on this or additional products and services. We're passionate about your success.