While there are tens of thousands of agents across North America competitively out-listing their peers by making FSBOs their niche market of choice, there are still some surprisingly pervasive myths floating around out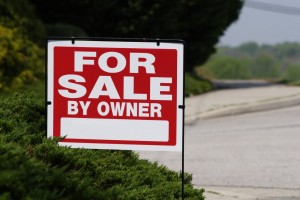 there about working this demographic.
So, let's put on our "Myth-busters" hat for a moment and take a look at some common misconceptions:
1.  All FSBOs are MEAN. Come on now – all of them?  In truth, most sellers who are trying to fly solo to get their homes sold are eager to save money, not well-informed as to what it takes to price right in today's market and usually fairly motivated.  Are they distrustful of agents?  Sure, manay are — but that doesn't make them mean – it makes them human beings.  It's YOUR job to earn their trust, treat them with respect, develop a relationship and make them raving fans.
How do you help develop that relationship? Consistent communication, professional presentation tools and a can-do attitude.
2.  All FSBOs Are Overpriced. Don't you just love sweeping generalities?  In truth, (again) – many probably are.  But surprisingly, with all of the internet information out there, and the fact that it is a buyer's market — many for sale by owner sellers DO get pricing a property right. But more often than not, they don't get that they can get MORE for their home, statistically, using a real estate professional – in fact, last year, according to NAR,  the average FSBO sold for $184,000 compared to $230,000 for agent-assisted home sales, so it's your job to help them understand that!  
A great tool to use is the Merchandising Review from our friends at ProspectsPLUS!  As soon as you see that FSBO pop onto the market, you should contact them by telephone and attempt to use the Merchandising Review as a reason for them to set an appointment to talk with you.
"Hello, Mr./Mrs./Ms/Miss
__, my name is __, and I'm with _.  The reason I'm calling is that I see you have put your home on the market and I'm sure you're eager to get the best price for it – right? (Wait for their answer!)
Wonderful!  I wanted to offer you a very special tool that we use called a Merchandising Review Form…have you heard of it before?  It is what I use to make a comprehensive analysis of whether a home is salable in TODAY'S market and what you can do to guarantee that it will sell for a great price and terms.
What I'd like to do is set a time when we could sit down together and go over the Merchandising Review.  No cost or obligation – just something that can help you get your home sold.  It takes about 20 minutes. (Set a time.)
Walk them through each item and negotiate the issues that were might keep the property from selling.  Correct these issues, and ask if they would allow you to show them your marketing plan.
3.  FSBOS can just do this on their own. I love this one.  Truth is, statistically, most FSBOs do end up using an agent.  In fact, last year, only 9% of the homes sold according to NAR were FSBOs. And of those – 31%  don't even market their properties. So, they NEED someone like you to lend them the expertise to not just get a great price, but to make the process as headache free as possible.
Most Difficult Tasks for FSBO Sellers:
Understanding and performing paperwork: 18%
Getting the right price: 13%
Preparing/fixing up home for sale: 12%
Helping buyer obtain financing: 3%
Attracting potential buyers: 3%
Selling within the planned length of time: 7%
Having enough time to devote to all aspects of the sale: 6%
FSBO's really are the "low hanging fruit" for many agents – why?  Because they're usually still motivated to sell!  But the keys to success are that  you have to consistent (can't show up just ONCE – remember MOST deals are sealed after the FIFTH contact), timely (most successful FSBO experts make reaching out to FSBOs a DAILY business practice – no half-stepping it!) Know your business and your market (practice, drill and rehearse your presentation and you'll create a presence as the turn-to agent in your market for FSBOs.
So go ahead – go after those FSBO's and start maneuvering, out-selling and out-smarting the competition in your market place!  And remember -we're here if you need us.