How to Help You Soar Past the Competition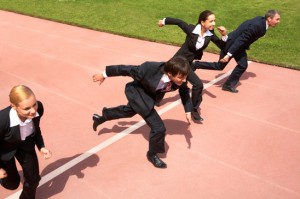 By Real Estate Coach Judy LaDeur
April is the month to set yourself apart from the competition in the marketplace! The decision as to who to list with can be a daunting one for many sellers. Every agent will offer the basics, but the best agents have discovered that the easiest way to knock out the competition is to offer something that other agents do not offer, and that sellers want!
What do sellers want? They want to sell their home faster and for more money! For the month of April, we will feature a different tool or technique to give you the "leading edge" over your competition each week such as…
Pre-Listing book
Staging Tips
Solid Marketing Plan
Photography Tips
We've placed these tools and the collateral in your platform for your agents to use. We will also give you the tools that you need to compete.
The Profitable Sales Agent is a marketing platform filled with tools, tips and weekly e-newsletters, designed to keep you positioned with your clients and customers for life.  Each week you get a newsletter with valuable info for your clients, motivational quotes, social media tools, DIY tips and an action step for you, the agent, to stay ahead of your competition.  We also host an agent webinar each month in which we feature top agents from all over the world who are crushing it in their markets to share what they are doing differently.
A recent NAR survey shows that 86% of buyers and sellers would use their agent again IF they could remember who they are, or could remember where they work! The #1 way to dramatically increase your income, this year and every year, is to stay positioned with those who already trust you and the service you deliver.  It could not be easier with this newsletter which can be sent via email to your clients, weekly, bi-weekly or monthly.  You can also post the info to your social media page, or use it in your listing presentation.
Fire up your marketing today.  Sign up for all these powerful tools and more  at www.TheProfitableSalesAgent.com and use code 25OFF to receive 25% off your subscription. No contract, no obligation, you can stop anytime you do not see the value of this incredible program.